Image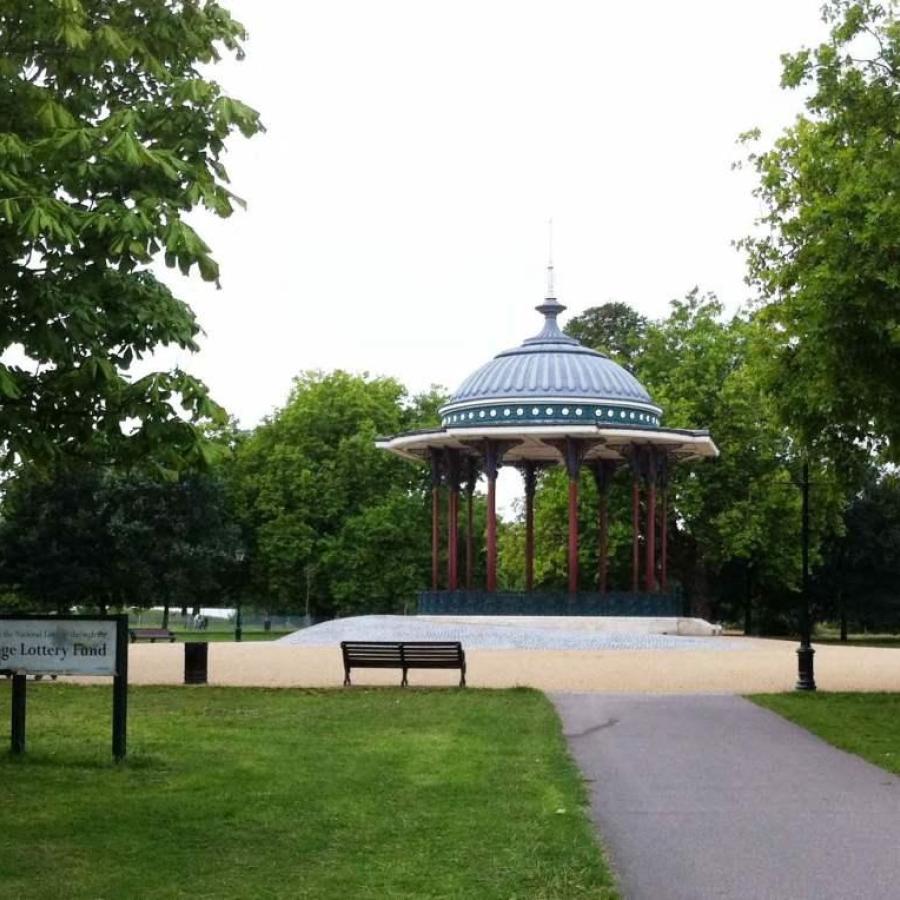 At over 85 hectares in size, Clapham Common is one of London's largest, and oldest, public open spaces, situated between Clapham, Battersea and Balham.
Clapham Common is mentioned as far back as 1086 in the famous 'Domesday Book', and was originally 'common land' for the Manors of Battersea and Clapham. 'Commoners' – tenants of the Lords of the Manors, could graze their livestock, collect firewood or dig for clay and other minerals found on site.
However, as a result of increasing threats from encroaching roads and housing developments, it was acquired in 1877 by the Metropolitan Board of Works,  and designated a 'Metropolitan Common', which gives it protection from loss to development and preserves its open character.
Although over half of the Common actually lies within the London Borough of Wandsworth, all of it is owned and managed by Lambeth Council. Users of the Common are represented through Clapham Common Management Advisory Committee (CCMAC), which works to ensure that this valuable open space remains protected and valued.
Clapham Common is one of London's top 'go to' venues for not just rest and relaxation, but also for a wide variety of sports including football, tennis, basketball, netball and touch rugby amongst others. 
As well as large open fields Clapham Common contains many other interesting landscape features including avenues of mature trees, three ponds used for a mixture of fishing, model boating and wildlife conservation, two woodlands, species-rich meadows and grasslands, and a network of paths. It also contains a splendid Victorian bandstand, three cafes, toilets, two popular playgrounds, a paddling pool, skatepark and the Bandstand Beds Community Garden. It is also used for a wide range of commercial and community events, including a popular summer music programme on the bandstand organised by CCMAC.
Clapham Common is also a Borough "Site of Importance for Nature Conservation" (or SINC) for the London Boroughs of Lambeth and Wandsworth, in recognition of its importance not just for wildlife, but also for people living in both Lambeth and Wandsworth, and the rest of London, to enjoy access to nature.
Clapham Common is one of Lambeth's Green Flag Award-winning parks, and is also holder of a coveted 'Commons of the Year' award from London in Bloom. These awards recognise the achievements made to provide visitors to and residents of Lambeth with a clean, safe, welcoming and popular open space they can all be proud of.
Other useful information
Location
Address
Address
Windmill Drive
Clapham
SW4 9DE
Image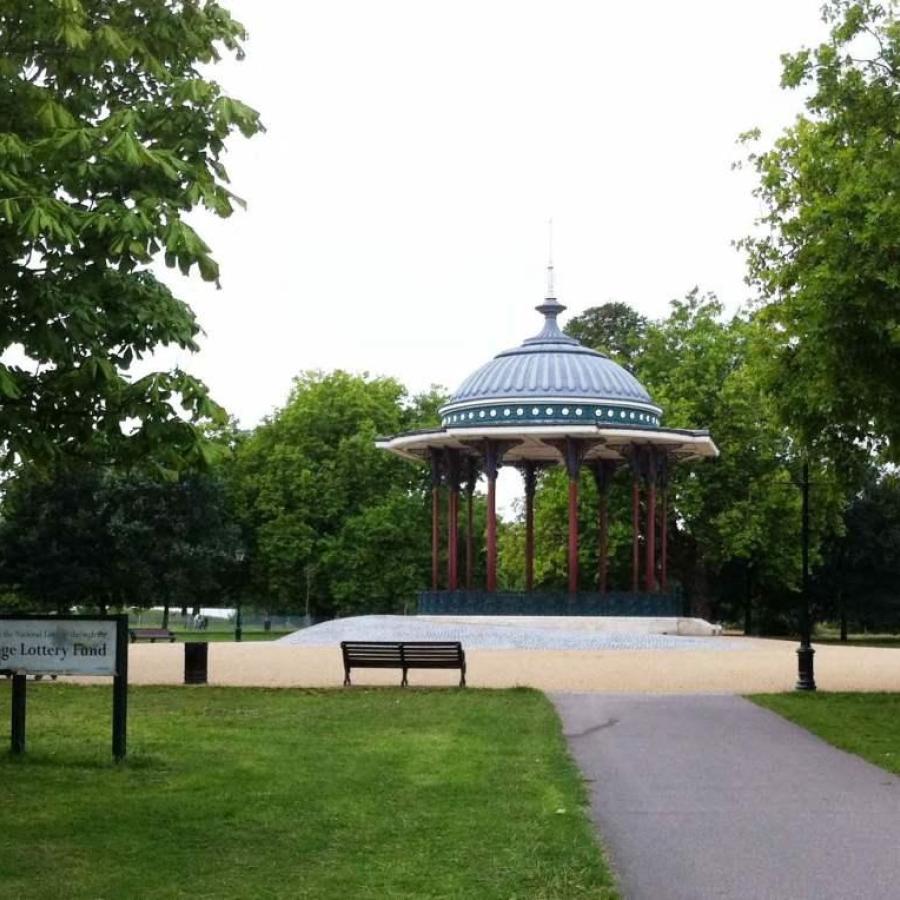 Opening times
Venue opening times
Clapham Common is open 24 hours a day. However, toilets, cafes and some other facilities may have set opening and closing times - please check beforehand.