Image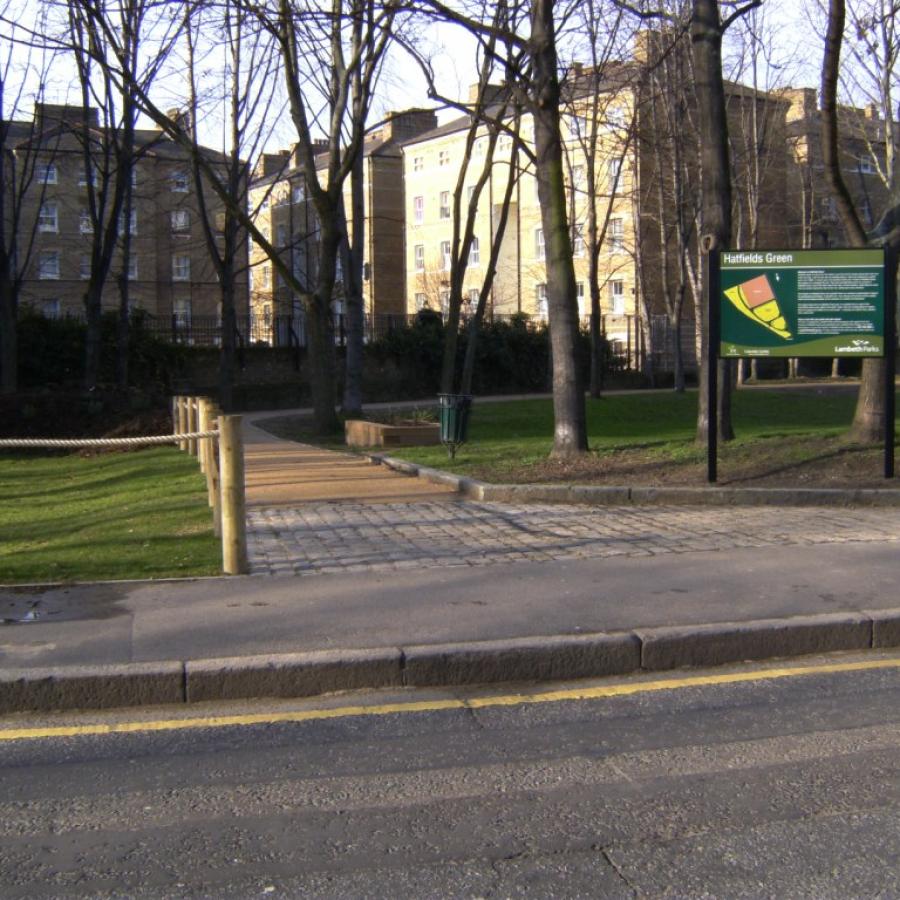 Hatfields Green is a medium-sized public open space in the very north of Lambeth, close to the South Bank and River Thames.
The name 'Hatfields' apparently dates from the time when the area was used for drying animal skins to be made into, amongst other things, hats. It was created partly on land cleared of houses, which had been demolished by bombing during the Second World War, that lay at the corner junction of two roads. Another part of the site, where the current games pitches are today, used to be a printing works with houses.
The current layout of Hatfields Green dates from major refurbishment in 2015, which replaced a relatively flat and uninteresting area of land into one which, with its current cluster of gently graded mounds, add more character along with new paths, seating, and planting, coupled with a splendid mixture of trees.
Additional landscaping and wildlife improvements were made to the Green through a partnership with Bankside Open Spaces Trust (BOST), through funding secured from the Mayor of London's 'Greener City Fund'. BOST has also supported more local volunteering engagement to deliver new planting, improved access and potential seating.
Hatfields Green also contains two large multiuse games pitches, which are managed by and booked through a local community sports provider, the Colombo Centre, Southwark.
Other useful information
Bankside Open Spaces Trust (BOST) - Bankside Open Spaces Trust
The Colombo Centre - Colombo Centre, Southwark
Booking sports facilities in Hatfields Green - Facilities - The Colombo Centre, Southwark
Location
Address
Address
Hatfields
Waterloo
SW4 0DE
Image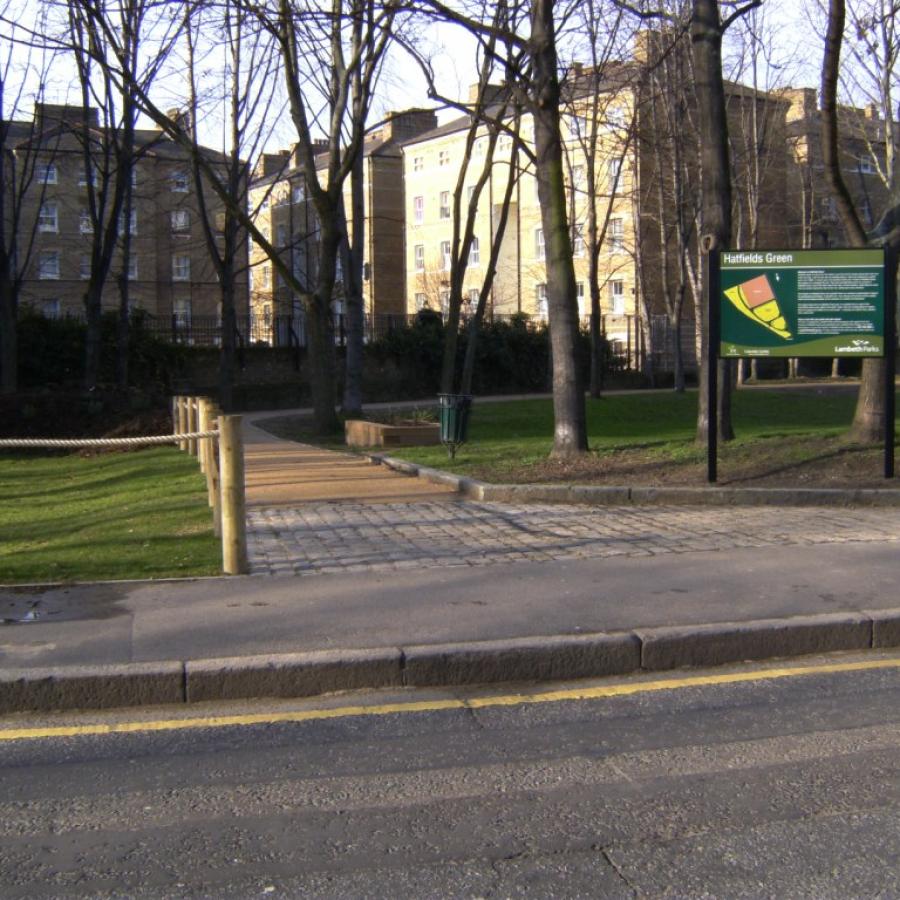 Opening times
Venue opening times
Hatfields Green is open to the public 24 hours a day.