Image
Project status: In delivery Neighbourhood: Lambeth wide
ELEVATE is Lambeth's mission to open up the creative and cultural sector to every young person in the borough.
Below, you will find information about ELEVATE's pilot year and a new website dedicated to keeping young people creative at home as well as in school.
But first, we'd like to introduce ELEVATE Neighbourhoods.
Image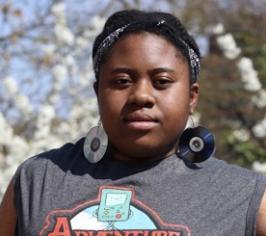 ELEVATE Neighbourhoods
ELEVATE Neighbourhoods is led by the Elevators, ELEVATE's youth advisory group. Following an open call and online briefing hosted by the Elevators, the group assessed and scored 19 project applications. Seven awards of £7,000 were made to these organisations:
Coin Street with Waterloo Community Theatre (Waterloo) – weekly sessions with a focus on story-telling and screen-writing skills.
Neon Performing Arts, with Flawless and Cool it Art (Vauxhall) – performers and creatives build a show from scratch, based around the question: If you could change one problem in the world, what would it be?
UINCAP and Oxygen Arts, Kennington Park Centre (Kennington) – participants explore local Black British identity, creating a film and online interactive online archive.
Art4Space (Stockwell) – workshops in creative self-expression leading to an exhibition; followed by 5 paid placements through which young people develop their own creative community projects.
We Rise (Brixton) – a development programme - Be A Creative - connecting young talent to local career opportunities.
Spiral Skills (Brixton) – connects participants to high profile TV and film professionals through mentoring and the creative task of telling their own story in film.
Game Anglia (Online – based in Tulse Hill) – participants use specially designed kits to create their own games, completing them through a 48-hour online game jam, supported by Game Anglia tutors.
Between September 2020 and March 2021 these organisations will work with a total of 250 young people.
If you are interested in participating or finding out more, please visit our ELEVATE website or email Vicky Long, Cultural Development Manager on vjlong@lambeth.gov.uk
For a flavour of the Elevators' vision for ELEVATE Neighbourhoods, watch the call out video.
ELEVATE website
We have a new ELEVATE website. You'll find some fantastic resources there for use at home and in school. The resources come from Lambeth artists and organisations as well as from across London and the UK.
ELEVATE pilot year
Below are highlights from ELEVATE's launch and pilot year of activity.
ELEVATE's mission is to support diverse talent and make sure that Lambeth's leading creative and digital industries are a place where everyone has the opportunity to thrive.
ELEVATE launched at Rambert Studios on the South Bank, July 2019. The Elevators (ELEVATE's young ambassadors) took a lead role in presenting the programme, as well as giving exceptional performances. ELEVATE is made possible by a Cultural Impact Award from the Mayor of London and Deputy Mayor, Justine Simons OBE showed her support for the mission by delivering an opening speech celebrating Lambeth and London's creativity. Watch the highlights video here:
Over the coming years, ELEVATE will back pioneering projects, working with employers, educators, and community groups to discover, nurture and promote creative talent.
To date ELEVATE has supported:
The Old Vic's Lambeth Front Line, providing paid work placements in seven creative organisations across the borough.
Inside Out, a youth stage at Lambeth Country Show, led by Livity in collaboration with 14 young people, Spiral Skills, School Ground Sounds, Juvenis, and the Active Communities Network.
WOWsers, five girls clubs in Lambeth's secondary schools (St. Martins, Lilian Baylis, The Norwood, Dunraven & Woodmansterne Schools) involving industry mentoring and the development of cultural change projects, culminating in a networking session on the London Eye on International Day of the Girl and the promotion of a special WOWsers Zine at the WOW Foundation's 10th Anniversary WOW Festival at Festival Hall on International Women's Day.
B3 Media's creative catalyst, an incubator lab for artists and filmmakers to advance their careers.
Keep an eye on this page and on the Lambeth Council twitter handle: @lambeth_council #LambethELEVATE #OurLambeth #mylocalculture
Image