Image
Project status: In delivery Cost: Total budget for park £494,000 Neighbourhood: Streatham
Lambeth Council has been working closely with the local community to develop a range of ideas to improve the park and recreation ground at Hillside Gardens. The works were carried out using s106 funding to invest back into the area and update the facilities and features of the park to make them more attractive for users. 
The works being carried out include: 
Upgrading of the site's paths to make them safer, more accessible, and more robust.
Provision of underground services for future events and maintenance.
Improving site drainage and stormwater management.
Detailed designs for play area and sports surfaces.
Improved picnic area with new fences, gates, and picnic tables.
Accessible circular walking route.
New bins and benches throughout.
Works on Phase II began in October 2020 and will be completed by the end of June 2021 with the installation of gates and final furniture. The works are being carried out in partnership by, Landscape Architect and Quantity Surveyor: Huntley Cartwright and Colas Volker Highways. 
Next phase: 
Works for the next phase of the improvements to the park, which include the refurbishment of the tennis courts and multi-use games areas are expected to start in September 2021 and be completed by the end of December 2021.
Image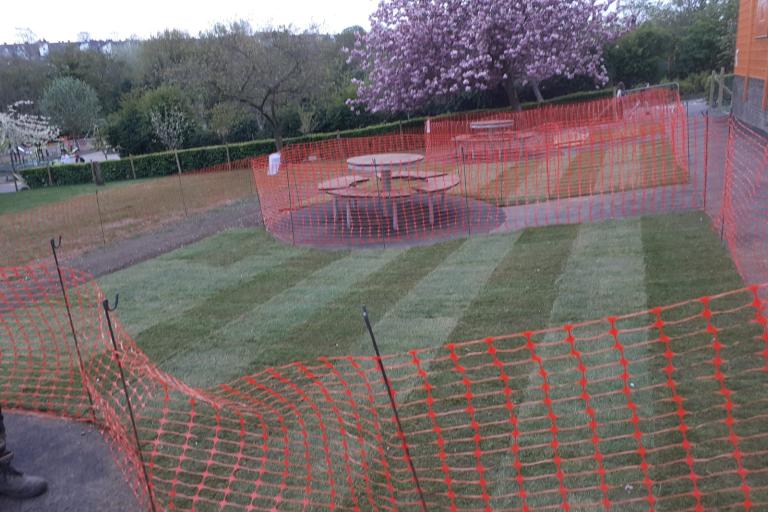 Image
Get in touch
For more information
Email
Location
Address
Address
Hillside Park Gardens