Image
Project status: In delivery Neighbourhood: Vauxhall and Waterloo
The Northern Line Extension (NLE) is a Transport for London (TfL) project extending the Northern Line from Kennington to Battersea with two new Underground stations - Battersea Power Station and Nine Elms. Lambeth Council has worked jointly as one of the key partners of TfL to make the extension happen.
The main tunnelling for the project was completed at the end of 2017, the final track sections were laid in April 2019, and this summer saw the first journey of an engineering train along the full length of the extension. The extension has now commenced the two year count down and is due to open in Autumn 2021.
Area wide benefits
The extension is about more than just making it easier to access the Northern Line - the new stations are just one part of a much wider investment in Vauxhall, Nine Elms and Battersea. Alongside the new stations, 20,000 new homes will be built, public spaces will be improved and new facilities built for the community, bringing up to 25,000 jobs. The neighbourhoods covered by this ambitious programme of investment is known as the Vauxhall Nine Elms Battersea (VNEB) Opportunity Area, which includes parts of both Lambeth and Wandsworth.
Image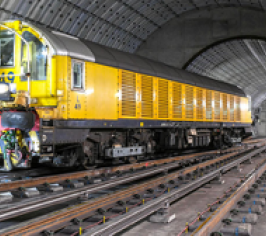 Benefits for Lambeth residents and businesses
For Lambeth, the New Nine Elms station is at the heart of our ambitious plans to improve the Vauxhall area with better transport connections to the West End, Central London and other parts of Lambeth. The area around the station will be transformed with 3,500 new homes and 8,000 new jobs. We know that investments in housing need to be backed up with investment in communities and the services and spaces that they need to be truly fantastic places to live, work or bring up a family. That's why we have ensured that the new developments are accompanied by investment in fantastic health, school and community facilities. We are improving existing open spaces and making local roads safer, to promote walking, cycling and other environmentally friendly ways of getting around.
This is an exciting and unique opportunity to improve access to the Underground for people living and working in Vauxhall, Oval, Nine Elms and South Lambeth areas, opening up a range of opportunities for Lambeth's residents and businesses that would not otherwise have been available.
More information: 
Further information available on the Transport For London website
Get in touch
For more information
Email