About UNICEF and UNICEF UK
UNICEF works for every child in over 190 countries and is the only organisation mentioned by name in the UN Conventions on the Rights of the Child. Its vision is a world where the rights of every child is realised and works to achieve a world where all children, especially the most vulnerable and disadvantaged, have equal opportunities to survive and thrive.
The United Kingdom Committee for UNICEF (UNICEF UK) is a UK registered charity that raises funds for UNICEF's emergency and development work around the world and advocates for lasting change for children worldwide. UNICEF UK also works with the hospitals where children are born, the schools where children learn and grow, and the services that shape their lives, to make sure that every child has the same chance to shine.
The Child Friendly Cities and Communities Programme
UNICEF UK's Child Friendly Cities and Communities programme works with councils to put children's rights into practice. The programme aims to create communities where all children, whether they are living in care, using a children's centre, or simply visiting their local library, have a meaningful say, and truly benefit from, the local decisions, services and spaces that shape their lives.
A Child Friendly Community is where children and young people:
Have their voices heard and listened to
Have their needs, priorities and rights understood as an integral part of public policies, programme and decisions
Are protected from exploitation, violence and abuse
Have a good start in life and grow up healthy and cared for
Have access to quality social services
Experience quality, inclusive and participatory education and skills development
Express their opinions and influence decisions that affect them
Participate in family, cultural, community/city and social life
Meet friends and have places to play and enjoy themselves
Have a fair chance in life regardless of their ethnic origin, religion, income, gender or ability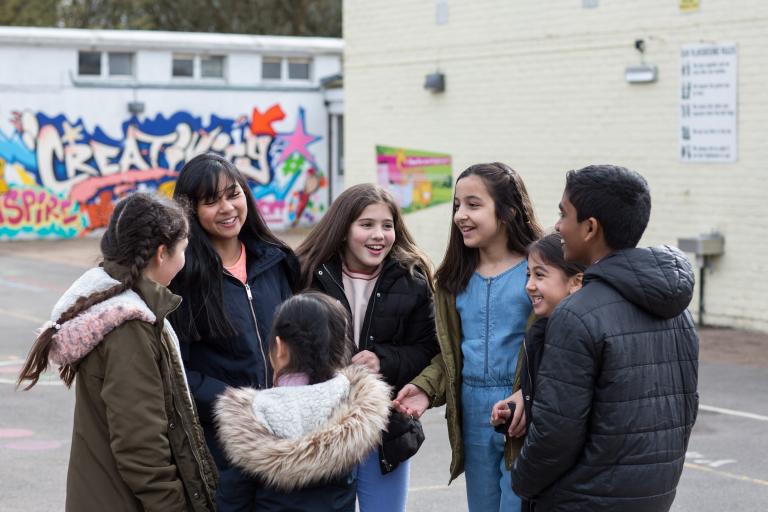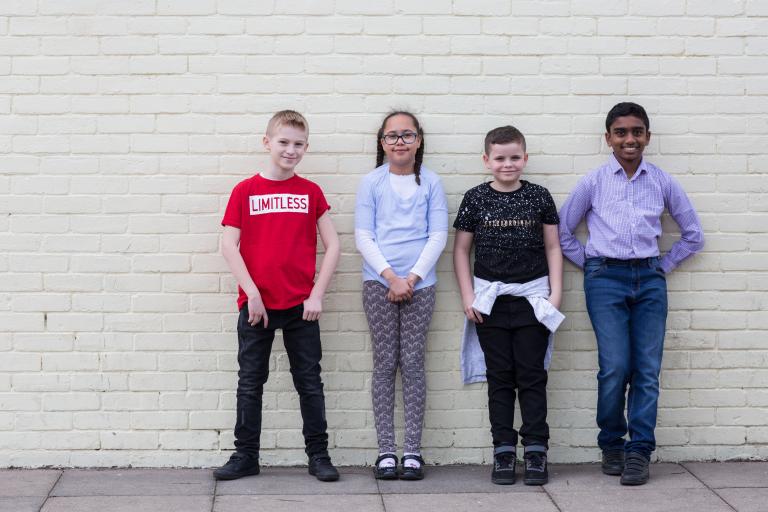 A child rights based approach
A child rights based approach is made of seven principles based on the UN Convention on the Rights of the Child and general human rights principles.
Dignity
Participation
Life, Survival and Development
Non-discrimination
Transparency
Best interests
Interdependence and Indivisibility
Lambeth's journey and potential timeline
Discovery (six months)
The council, community and children and young people come together to agree their priorities, known as 'badges'.
Development (two to three months)
An Action Plan is drafted and approved showing how the council will achieve progress in their selected 'badges'.
Delivery (two to four years)
The council works with the local community and childen and young people to carry out the Action Plan.
Recognition (lasts three years)
An independent panel of child rights experts assesses the progress made and decides whether to recognise the candidate city or community as 'UNICEF UK Child Friendly'.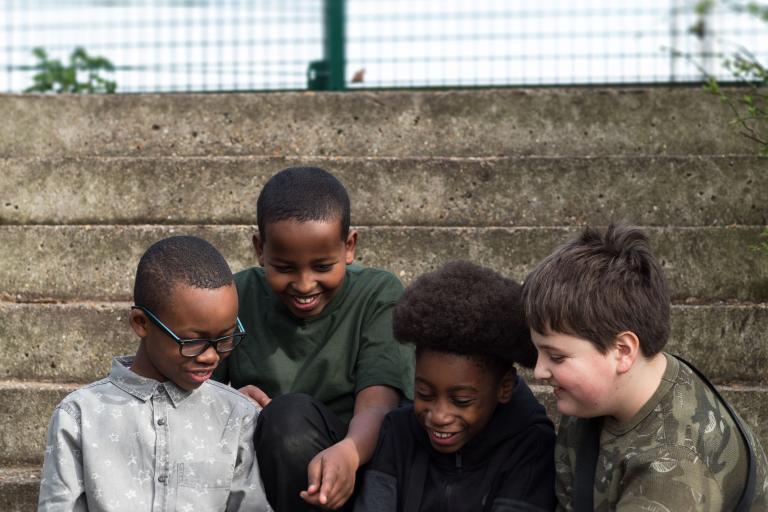 What is a UNICEF UK Child Friendly City/Community?
It is a place where the local council and their partners have committed to advance children's rights and have worked with UNICEF UK to put them into practice. It is a place that has demonstrated how more children feel safe, heard, cared for and are able to flourish as a result.
The programme badges/priorities
As part of the programme, Lambeth will need to choose a number of badges/priorities. The choice is outlined below. The yellow badges outlined below: culture, communication and cooperation and leadership are mandatory.
People value and respect children and young people
People know about and respect children's rights
Information about children's rights is shared with children, young people and adults in different ways
People know when important decisions affecting children, young people and families are being made
Co-operation & Leadership
People work together to make Lambeth better for children and young people
Decisions are made involving children and young people
Through our six month discovery phase we will choose three further badges/priorities which reflect Lambeth's priorities, from those listed below.
Feel safe in their homes, neighbourhood and across Lambeth
Can move freely in the city and their neighbourhood
Feel welcome in public spaces, such as parks, shops and on the high street
feel connected to their neighbourhood and city
can share their views and influence decisions that affect them
can come together to discuss issues that matter to them
can communicate their concerns and wishes to local leaders and other adults
The council finds new, different and creative ways to make sure all children in Lambeth enjoy their rights
Have good physical, mental and emotional health
Are supported if they have any additional needs
Know how to stay healthy
Can explore and spend time in parks, woodland and other natural places
Are supported to be together
Can get help if they are struggling
Feel welcome in Lambeth
Have the same opportunities to grow, learn, explore and have fun
Are protected from discrimination
Are able to learn about the world around them in a safe, welcoming and respectful place
(This includes children and young people who aren't able to attend school)
Libraries, sports centres, parks, health clinics and other services respect, welcome and support children and young people