Lambeth Town Hall, situated in the heart of Brixton, is a grand old Edwardian building which opened over a century ago in 1908 by King George V and Queen Mary. The Grade II listed building has recently undergone an impressive refurbishment which has beautifully restored the building to its original glory, making it a picturesque location to get married or form a civil partnership.
Prices for hiring one of our Town Hall rooms are on our Event Lambeth website.
Arrange a tour
Email venues@lambeth.gov.uk for the Ceremony Suite, or ceremonies@lambeth.gov.uk for the Lambeth Register Office, including your contact details and preferred time and date within our opening hours (Monday-Friday, 9.00am-5.00pm). Tours will be 30 minutes at most. Please bear in mind that we are one of London's busiest registrar offices and will need at least one weeks' notice before organising a tour. When attending a tour, please follow our Covid-19 guidance for visitors to council buildings.
Parking at the Town Hall
There is no parking at Lambeth Town Hall, but instead, there is a drop-off zone next to the Registrar Office on Buckner Road. If you need to use our drop-off zone, please inform the Registrar Officer when booking your ceremony. Transport links to Brixton are second to none with an Overground and Underground train station, and bus links from all over London.
Confetti
Confetti is not allowed at weddings taking place in Lambeth Town Hall venues, including in our Ceremony Suite or out in the courtyard. You are invited to bring bubbles, but alternatively, we will have bubbles that you can purchase at reception. 
Town Hall room set-up
Please note that all Town Hall rooms (except the Ceremony Suite) are dry hire. Despite this, we do offer limited chairs, tables, and decorations should you require. Contact us for further information on this or ask one of our registrars when visiting the Town Hall.
Image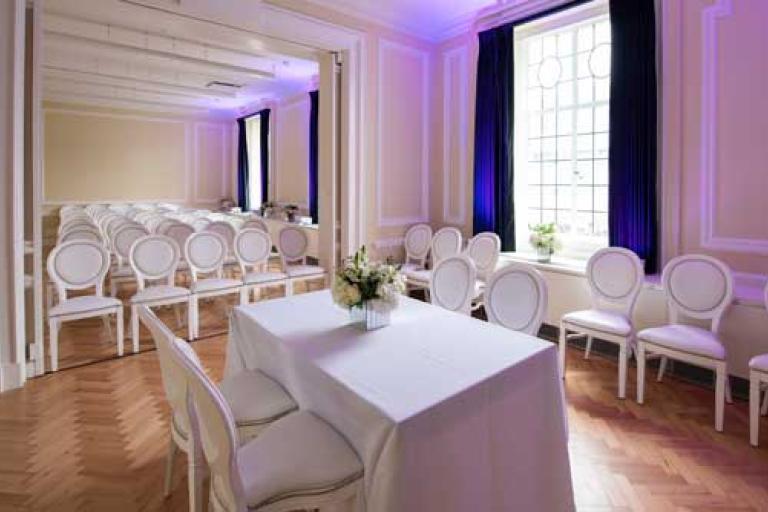 The Mayor's Heritage Suites
These beautifully renovated suites are normally reserved for mayoral events.
Image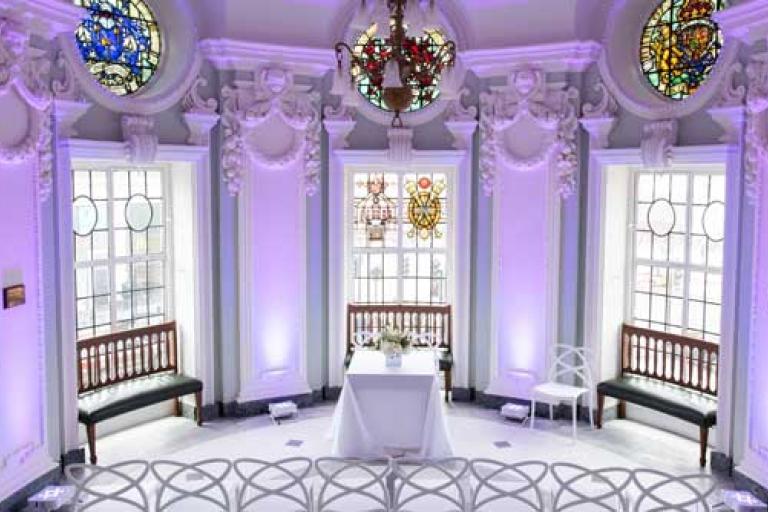 The Circular Hall
This unique and opulent space within the Town Hall is a showcase to its stunning Edwardian architecture.
Image
The Council Chamber
Located in the heart of the Town Hall and arguably one of the most impressive rooms.
Image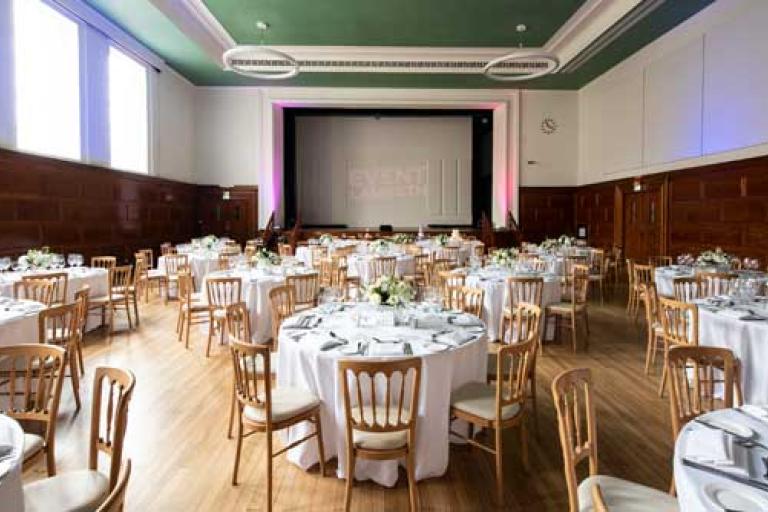 The Assembly Hall
The newly refurbished art deco Assembly Hall is perfect for large weddings.
Image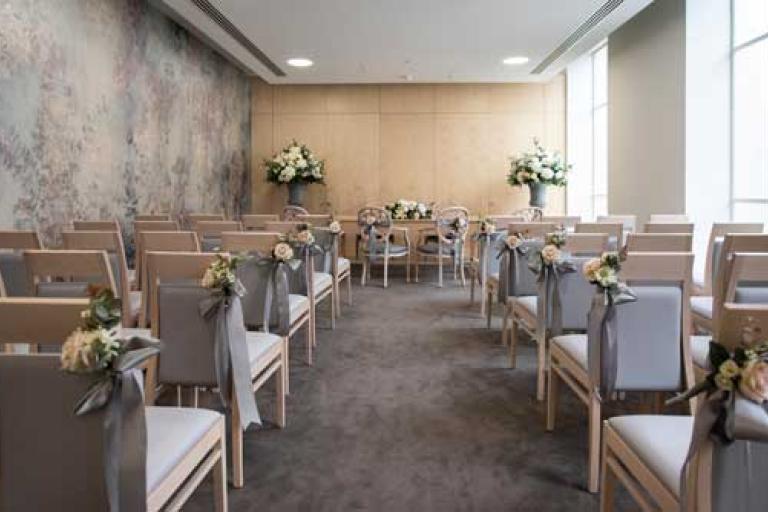 The Ceremonies Suite
The Ceremonies Suite is a modern, warm, inviting room that can seat up to 40.
Image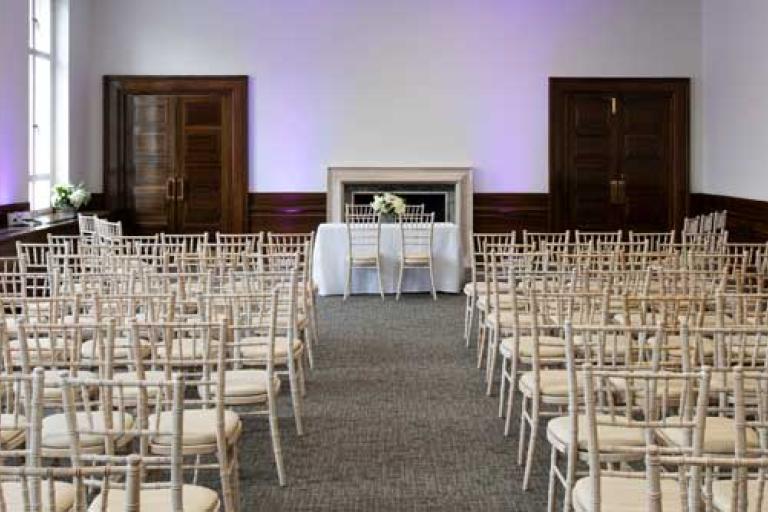 Suite 16
Located on the first floor, Suite 16 is perfect for large gatherings.
Image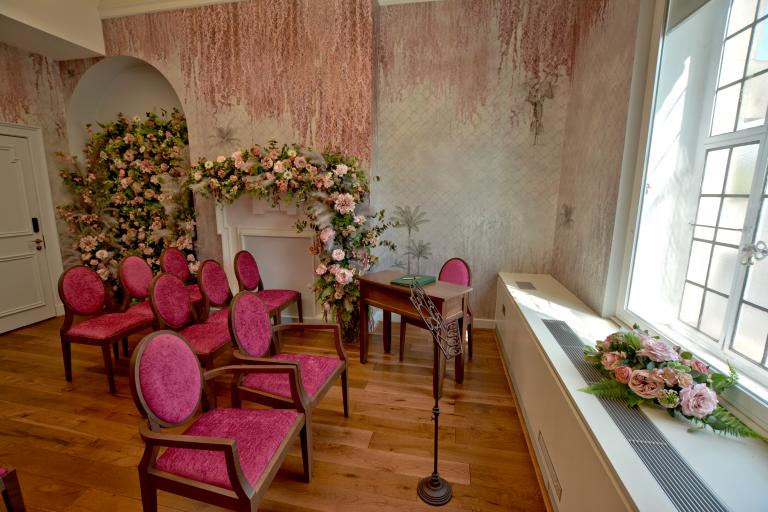 Room 7
This bright, inviting room can accommodate 20
Image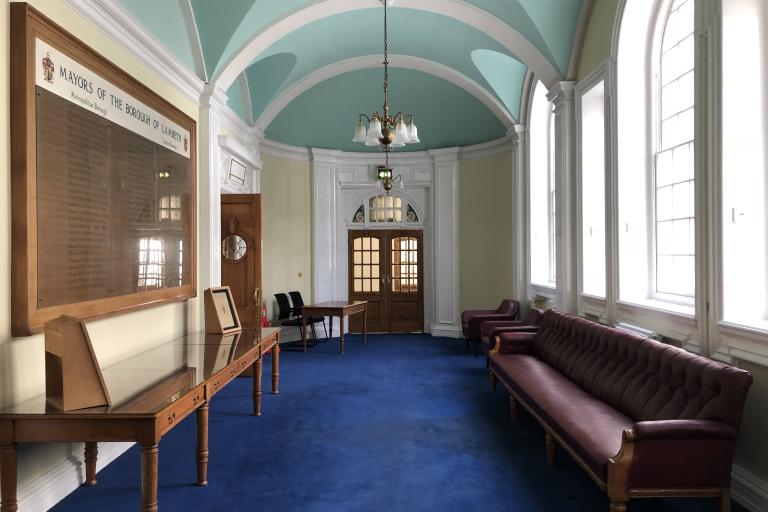 The Ante-Chamber
The perfect setting if you are looking for something more intimate.
Image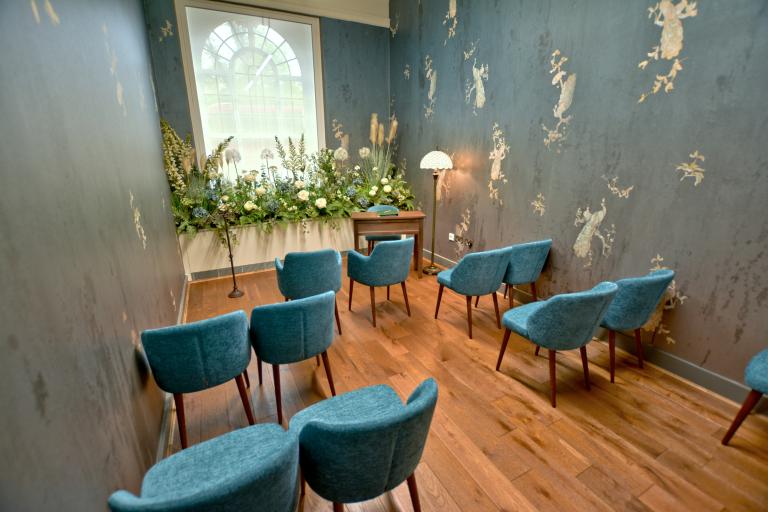 Room 8
The smallest of our ceremony rooms, can accommodate 10